Rodolfo Young
Master Coach & Motivational Speaker

MEDIA CENTER
With over 300 speaking engagements in 12 different countries, 6 books, and a growing online presence, Rodolfo is on a mission to Inspire 1 Million Hearts to live in full brilliance.

We are currently editing and remastering content, please enjoy the selection of Heart Talks and Recordings we have available now...
More is being uploaded soon.

These talks take you on a journey and often move you from tears to laughter, to facing fears and to finding inspiration. The style is less a lecture and more an interactive channeling and deep exploration into the questions we all seek clarity on in our daily lives.

On Imagination
This heart talk was shared for the wonderful Marian Duven's Instagram audience @livinglavidamarian . We talked about creating space for imagination, expressing to avoid depressing, and how to manifest through clarity and creativity. Bonus - we did a powerful meditation visualizing a beautiful future!
On Emotions
This heart talk was shared for the lovely Luciana Mesquita's Instagram audience @balicacaoceremony . We talked about the power of simply acknowledging our emotions, we looked at reasons we tend to suppress emotions, and we got deep on what emotions can teach us.
100+
Curated, Created & Planned Audios and Videos
21+
Years of expert coaching experience and knowledge
Ways to Work With Rodolfo
Looking For Your Community?
Join the Brilliance Mission Resource Portal, our online community for on-going personal development. It's free to join and the study groups, activity feed and conversations will keep you inspired & motivated along your path!

BrillianceEDU is a platform to find guidance, courses, and programs to help you in a beautiful re-discovery of self
Founder and Master Coach Rodolfo Young, spent a year in 2011, and again in 2017, in complete vocal silence, where he dove deeply internal and emerged with a mission to Inspire 1 Million Hearts with the tools to uncover the truth of who we are, and the essence of what can lead us to happiness and success.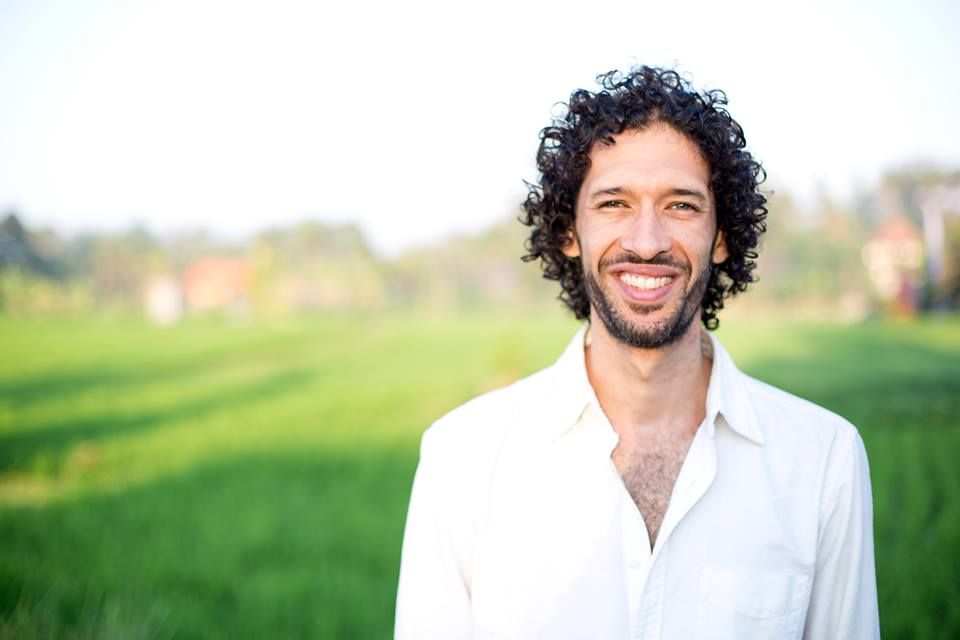 Since then, Rodolfo has dedicated all his work, writing, coaching, and speaking to helping people see the brilliance beyond their stories.
The BrillianceEDU is a platform created from the realization that our most beautiful, amazing, and brilliant self is not something we discover outside of us, but is instead what we uncover and cultivate within.
Emotional Release and Self Discovery Sessions with Rodolfo
What are People Saying?
"This man right here has given me the most incredible healing I have ever known. The level of grief I had hidden within me, that has been locked away for 3 years has been revealed today. Not only revealed, it has been released and let go of."
- Kate Malvenan
Founder of Maison and Maison, Cancer Survivor
"Rodolfo is an amazing human who lives and practices what he teaches. With his help, I've been able to unearth some deep emotions that wanted to come up and out, and celebrate having an open heart!"
- Elissa Weinzimmer
Founder at Voice Body Connection
"After much trauma my heart had closed up and I struggled to open it up to express my emotions. Even though I had been through so much I couldn't seem to cry and I felt numb. A couple of days after my first (breath and energy healing) appointment with Rodolfo I found myself crying because I felt so much love, it was so beautiful. Since then so many miracles have entered into my life because my heart is now open, with thanks to Rodolfo.He has given me a greater quality of life and more zest for life just by opening me up to the possibility that I can be filled with love"


- Anita Jamieson
Travel & Lifestyle Photographer, Cancer Survivor
Great to see you here!
Let us bootstrap your career!
Have questions about events or offerings?
Contact Us To Get 1 Month Free Access For Your Company
Contest Rules:
- Follow @brilliancecenter on Instagram.
- Send a DM on Instagram with "BaliSpirit" in message.
- You must be in Bali, Indonesia for at least two weeks when claiming your reward.

Details at - bit.ly/EmotionalCleanseProgram
Created with