Rodolfo Young
Master Coach & Motivational Speaker
With over 300 speaking engagements in 14 different countries, 6 books, and a growing online presence, Rodolfo is on a mission to Inspire 1 Million Hearts to live in full brilliance.

A former US Army Special Ops soldier turned motivational speaker and master coach, Rodolfo has been featured alongside today's top thought leaders in both business and personal development, including names like Deepak Chopra, Robin Sharma, Marianne Williamson, and Eckhart Tolle.

He is an author of 6 internationally selling books and a contributing writer for Arianna Huffington's Thrive Global publication.

At the height of his career, he went silent... literally, he stopped using his voice to communicate.

Rodolfo spent two years in silent practice and developed a skill for clear and powerful expression beyond language and borders, and now gives motivational keynotes all around the world, and 1-1 Self-Discovery sessions that combine conversational coaching and somatic bodywork to give the nervous system safety and a relaxed reset.

Rodolfo works with CEO's, celebrities, thought leaders, and personal growth enthusiasts. He gets to inspire people globally to have powerful positive impact in their industries, professions, and personal lives.

100+
Curated, Created & Planned Audios and Videos
20+
Years of expert coaching experience and knowledge
6+
Practical Wisdom Books
(more coming)
Rodolfo was born in Mexico City and moved to the United States at a very young age. He grew up in San Diego, California and coming out of high school as one of the top of his class he made an interesting choice and signed an 8-year contract with the US Military as a Special Operations Army Reserve Soldier.


He was deployed to different parts of the world, including war zones in the Middle East, and got to see first hand what separation consciousness is doing to our world.


In 1999, he attended his first 10-day silent course of Vipassana Meditation. The clarity, insights, and messages he received from that experience inspired him to begin teaching, and at the age of 19 he became the first undergraduate at San Diego State University granted his own lecture hall to share in.


For an entire year he taught spiritual philosophy there and touched the lives of thousands of students and eventually took those teachings and created a non-profit organization called The Center for Connection, which he ran for two years, until closing it to begin traveling.

He is now recognized internationally as an author, keynote speaker, and master coach, and has shared the stage with today's top transformational leaders.


Rodolfo has over 24 years experience practicing and teaching the principles of heart expression and self reflection, to include multiple certifications in bodywork, psychology, and energywork. He is well known for his loving hugs, peaceful presence, and powerful insights into self-discovery, purpose, and happiness.


The practical exercises, guidance, and coaching offered by Rodolfo has led thousands to living more fulfilling lives


In 2013, he completed a full year of silent practice to dive deeply into his heart and he emerged with a mission to share the lessons and insights he gained with at least 1 million hearts and rippling out to more.


In 2016, Rodolfo returned to silence for his second year, he emerged again inspired and ready to fill hearts...this time beginning with his own. In the final days of his silence, Rodolfo met and entered into a loving relationship with his now wife, Christina, whom he enjoys a wonderful life with in Bali, Indonesia.
Ways to Work With Rodolfo
BrillianceEDU is a platform to find guidance, courses, and programs to help you in a beautiful re-discovery of self
Founder and Master Coach Rodolfo Young, spent a year in 2011, and again in 2017, in complete vocal silence, where he dove deeply internal and emerged with a mission to Inspire 1 Million Hearts with the tools to uncover the truth of who we are, and the essence of what can lead us to happiness and success.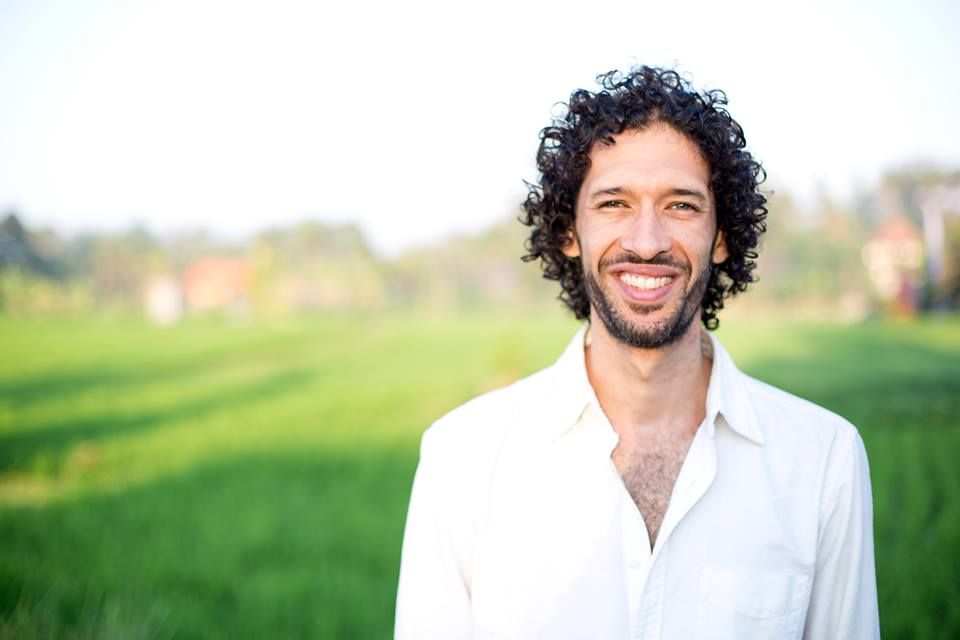 Since then, Rodolfo has dedicated all his work, writing, coaching, and speaking to helping people see the brilliance beyond their stories.
The BrillianceEDU is a platform created from the realization that our most beautiful, amazing, and brilliant self is not something we discover outside of us, but is instead what we uncover and cultivate within.
Emotional Release and Self Discovery Sessions with Rodolfo
What are People Saying?
"This man right here has given me the most incredible healing I have ever known. The level of grief I had hidden within me, that has been locked away for 3 years has been revealed today. Not only revealed, it has been released and let go of."
- Kate Malvenan
Founder of Maison and Maison, Cancer Survivor
"Rodolfo is an amazing human who lives and practices what he teaches. With his help, I've been able to unearth some deep emotions that wanted to come up and out, and celebrate having an open heart!"
- Elissa Weinzimmer
Founder at Voice Body Connection
"After much trauma my heart had closed up and I struggled to open it up to express my emotions. Even though I had been through so much I couldn't seem to cry and I felt numb. A couple of days after my first (breath and energy healing) appointment with Rodolfo I found myself crying because I felt so much love, it was so beautiful. Since then so many miracles have entered into my life because my heart is now open, with thanks to Rodolfo.He has given me a greater quality of life and more zest for life just by opening me up to the possibility that I can be filled with love"


- Anita Jamieson
Travel & Lifestyle Photographer, Cancer Survivor
Great to see you here!
Let us bootstrap your career!
Have questions about events or offerings?
Contact Us To Get 1 Month Free Access For Your Company
Contest Rules:
- Follow @brilliancecenter on Instagram.
- Send a DM on Instagram with "BaliSpirit" in message.
- You must be in Bali, Indonesia for at least two weeks when claiming your reward.

Details at - bit.ly/EmotionalCleanseProgram
Created with