Effective Stress Management
Discover strategies to manage and avoid stress
Are you ready to stop stressing?
Stress is a physical response to danger.
When we sense a threat, either real or perceived, our body releases hormones such as adrenaline and cortisol to aid in the ability to run or prepare for battle. This fight or flight response is part of the oldest area of our brains, the amygdala, and was significant in keeping us safe when we lived in a world of harsh climates, saber tooth tigers, and other dangers.


The problem is we no longer live in such a dangerous world, and yet our thoughts, core beliefs, and habit patterns tend to keep us into that stress response.
What People Are Saying...
"Wow!!! What an amazing course! Highly, highly recommend it. Rodolfo is knowledgable and explains the roots of stress, the psychology of it and how to effectively move out of it so well. The techniques for stress are new to me but make so much more sense than the usual techniques everyone talks about. I feel very well equipped to deal with stress and anxiety and understand the roots of it. Really, I'm just blown away, amazing amazing course!!!"
- Christina W
Transformational Storyteller and Empowerment Coach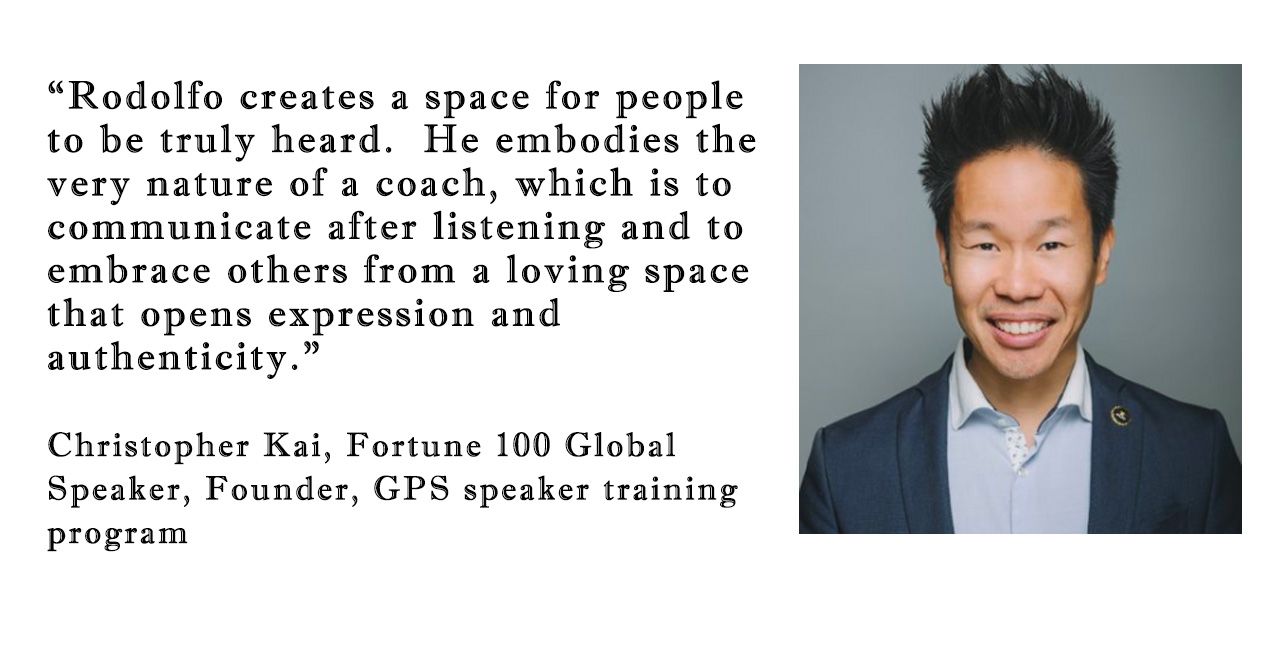 ...this course can help you...
To understand the reality of stress and how it functions

To find out what most people are actually stressing about - it's not finances, love, or health

To learn the 3 Questions that could radically change your levels of stress

Understand the root cause of your stress

To optimize your environment, lifestyle, and habits to lessen your stress

To manage existing stress with easy to do practices

To understand the deep psychological beliefs and fears that can trigger stress responses

Ninja strategies to relieve anxiety and worry (The Pineapple Trick)

And much more...
This course will help you discover that the harmful stress in your life can be reduced and managed, while working optimally with healthy levels of stress that keep you motivated and aware.

This course is ideal for anyone dealing with uncertainty, anxiety, stress, or burnout. It is perfect for stressed out professionals, parents, or couples finding themselves agitated, arguing, or overwhelmed. Especially during this time of global change, it is important to understand how to handle stress in our lives.
RODOLFO YOUNG
Rodolfo is the founder of The BrillianceEDU and a master coach on relationships, self-discovery, and habits for success and happiness.
Effective Stress Management
SHARE WITH FRIENDS THAT YOU LOVE!
Is there a refund policy?
Yes. We have a 7-day satisfaction guarantee. Our only stipulation is that you actually viewed and engaged in your course.
No, your access will not expire for this course. You can also get the
Br
illiance Bundle
w
hich is LIFETIME access to all our premium courses now and into the future!
Do I need any additional skills to complete this course?
You need only an open mind, curiosity, and willingness for self-growth.
Guaranteed Security using one of the most advanced encrypted systems on the market.
The information in this page is being processed and encrypted securely using industry-leading encryption and fraud prevention tools.
Great to see you here!
Let us bootstrap your career!
Emotional Release and Self Discovery Sessions with Rodolfo
What are People Saying?
"This man right here has given me the most incredible healing I have ever known. The level of grief I had hidden within me, that has been locked away for 3 years has been revealed today. Not only revealed, it has been released and let go of."
- Kate Malvenan
Founder of Maison and Maison, Cancer Survivor
"Rodolfo is an amazing human who lives and practices what he teaches. With his help, I've been able to unearth some deep emotions that wanted to come up and out, and celebrate having an open heart!"
- Elissa Weinzimmer
Founder at Voice Body Connection
"After much trauma my heart had closed up and I struggled to open it up to express my emotions. Even though I had been through so much I couldn't seem to cry and I felt numb. A couple of days after my first (breath and energy healing) appointment with Rodolfo I found myself crying because I felt so much love, it was so beautiful. Since then so many miracles have entered into my life because my heart is now open, with thanks to Rodolfo.He has given me a greater quality of life and more zest for life just by opening me up to the possibility that I can be filled with love"


- Anita Jamieson
Travel & Lifestyle Photographer, Cancer Survivor
Contact Us To Get 1 Month Free Access For Your Company
Have questions about events or offerings?
Contest Rules:
- Follow @brilliancecenter on Instagram.
- Send a DM on Instagram with "BaliSpirit" in message.
- You must be in Bali, Indonesia for at least two weeks when claiming your reward.

Details at - bit.ly/EmotionalCleanseProgram
Created with